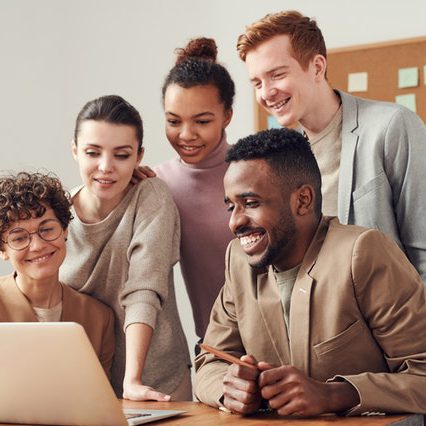 We are a team of passionate designers, educators, research scientists, engineers and business development leaders with one goal—to support all learners with educational technology that help them succeed, regardless of where they are, who they are, and their learning differences.
All our products are informed by cutting-edge teaching and learning research such as the Universal Design for Learning (UDL) framework, and we are committed to building and supporting custom learner-centric experiences.
Our architecture is built to maximize inclusion and flexibility, allowing institutions and organizations to extend and tailor our platform, liberating the possibilities for learning activities from the constraints of a few technology and educational platforms.
We know that learning can be engaging, intuitive, and life-changing. We believe deeply in the power of education to strengthen organizations of all kinds, and we are committed to providing open-ended, exciting technology that allows learners to enjoy the process of building critical skills.
Teamwork, hard work, partnership
Our team members are dedicated, creative and hardworking. We love to build long-term partnerships with like-minded people and businesses, working together to support the success of every learner, regardless of their unique needs and profile.
If you would like to join our team, please get in touch. We would be more than happy to discuss bringing you onboard.