MixPay. Payment aggregator.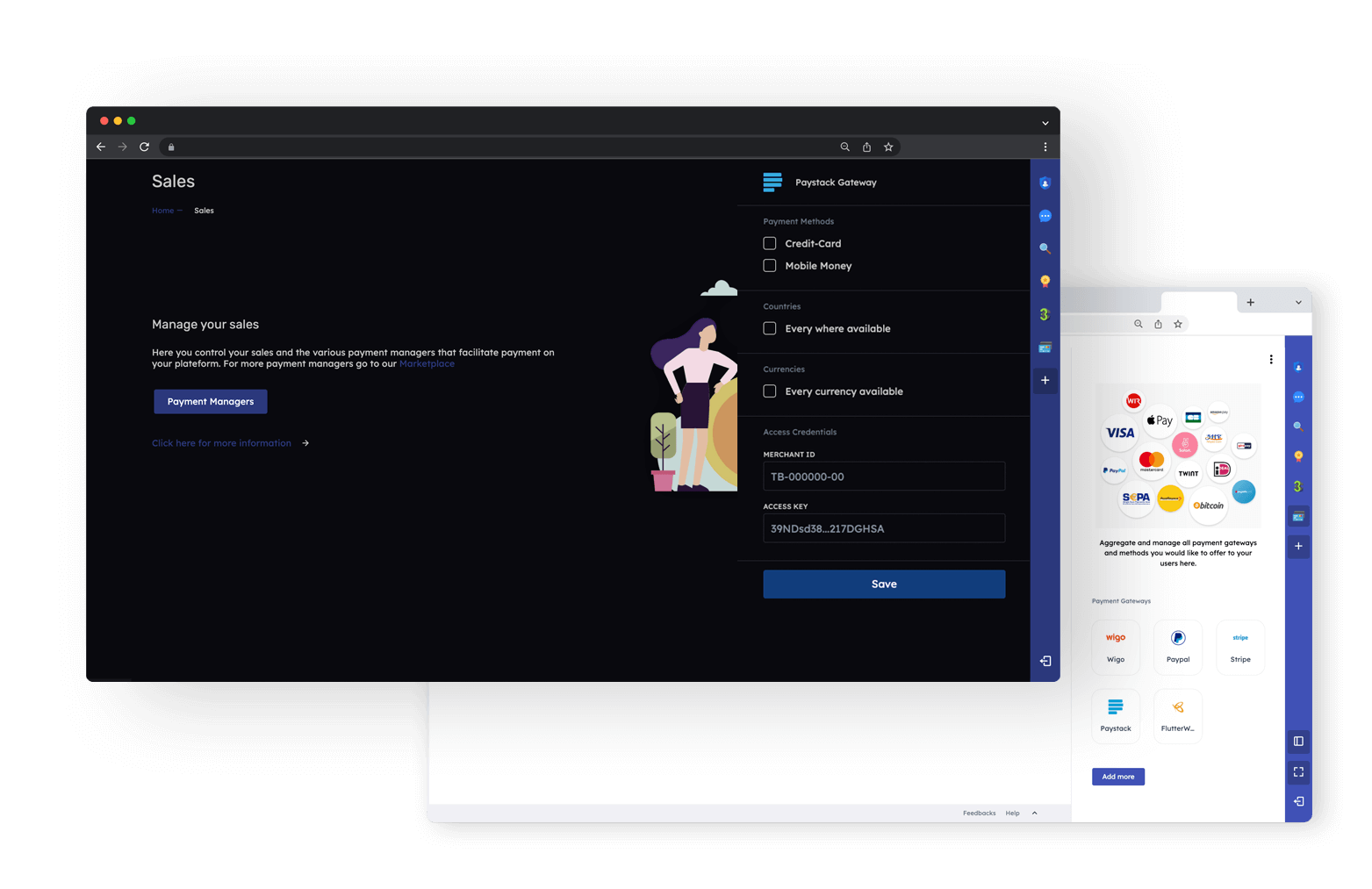 International Payments
Install and manage international payment systems such as stripe and paypal.
Receive payments
Use default integrated payments to receive payouts
Local Payments
Add your local payments systems by developing a plugin
Currency of choice
Use your local currency or other currencies for a course and program sales
MixPay
Use both international and local payment systems to receive money from courses, programs, and live sessions.
Manage payments and view payment history and transaction information from the payment system.
Try Multipple
The all-in-one learning platform to make your learners succeed, confident and skilled.